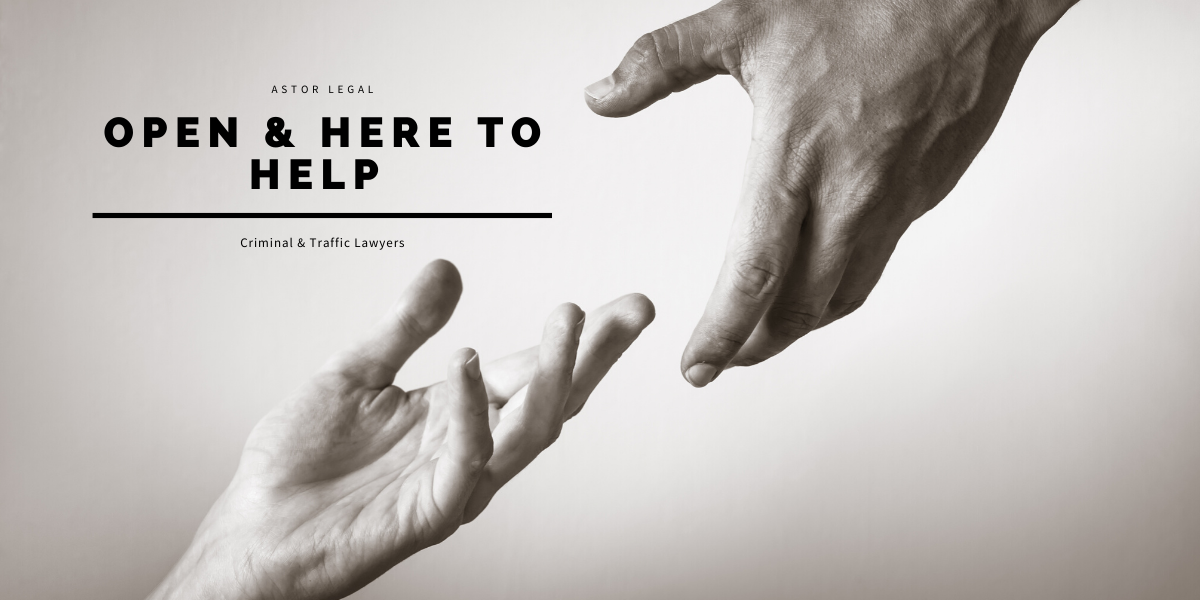 Criminal & traffic lawyers open during Covid-19
If you need a criminal & traffic lawyer during the Covid-19 Pandemic Astor Legal is available to assist. NSW Police will still be out there which means you may still find yourself issued with a penalty notice or charged with a criminal offence.
The first step is to contact us via email or phone. Depending on the nature of your enquiry we can then book in a teleconference or videoconference at a suitable time. If you have a smartphone or computer, we can use a wide range of applications to speak to you.