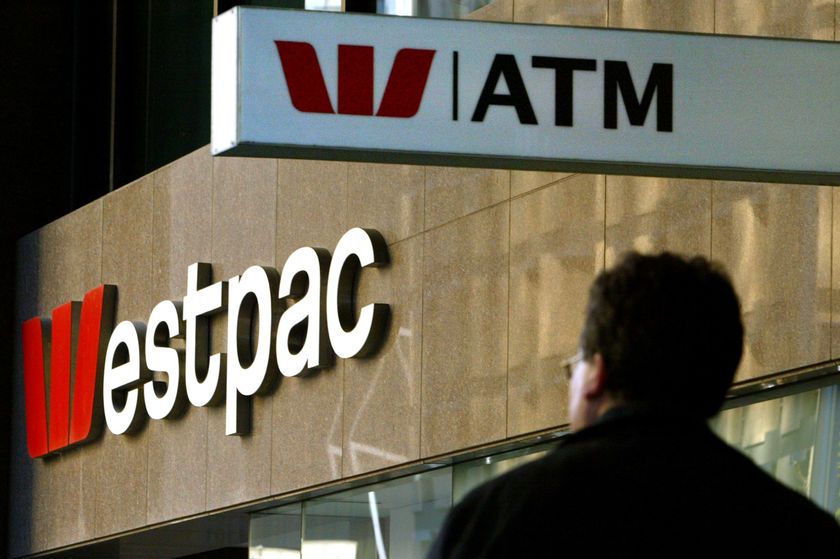 The Law, Defences & Penalties for Money Laundering
In news that shocked the financial world, one of Australia's largest banks – Westpac – has admitted that it breached money laundering and terrorism financing laws.
The result?
A whopping $1.3 billion fine. This is almost double the second largest fine of $730 million that was imposed on the Commonwealth Bank in 2018.
However, despite it being the largest fine in Australia's history, many believe the penalty is inadequate.
This is because not only have all banking executives avoided jail terms, they have not even been charged with any criminal offences. So how did this happen?
Westpac and Money Laundering…What Happened?
In 2019, it was revealed that AUSTRAC had discovered over 23 million breaches of money laundering legislation. The total amount of illegal transactions was in excess of $11 billion.
The offending occurred through the Westpac international transfer system which allowed customers to transfer money overseas, undetected.
Some of the countries that funds were transferred to included the Phillipines, Mexico and other South-East Asian countries. It appears that at least 250 customers were able to conduct suspicious transactions to these countries. It has been alleged that these transactions were related to child sex trafficking in those countries.
There were also several hundred others individuals who were able to send funds overseas to purchase luxury goods such as cars, boats, homes. However these customers could not be precisely identified.
The reason?
AUSTRAC claims that Westpac refused to impose the global standard for international transactions ('Society for Worldwide Interbank Financial Telecommunication' also known as 'SWIFT') because they believed it was too expensive.
In lieu of SWIFT, Westpac set up its own system called LitePay. This was used for small transactions of $3,000 and below. They also set up the Australasian Cash Management (ACM) platform, capable of facilitating payments of up to $100 million.
What is SWIFT?
SWIFT was established in 2009. Also known as the 'Society for Worldwide Interbank Financial Telecommunication', it was created to ensure that the details of the sender and receiver of money accompany the transaction.
This is for all transactions, no matter how large or small they are. Westpac's failure to comply with these strict rules allowed over 19 million transactions to occur without the details of the sender, where the funds originated from, the receiver of the funds or the purpose of the payment.
Westpac also failed to report international funds transfers to AUSTRAC, which it was also required to do.
According to Westpac, they are no longer using the products which led to the offending conduct and has improved their tracking systems to comply with SWIFT standards.
Who Foots the Bill?
While the former chief executive of Westpac, Brian Hartzer, resigned after the allegations were revealed in 2019, he still received a multi-million-dollar payout. The Chairman of Westpac, Lindsay Maxsted retired, and a number of executives were removed.
And while the fine imposed was large, it is significantly less than the total amount of illegal transactions.
The lack of any money laundering charges against Westpac board members has outraged member of the community. This has only been exacerbated by the fact that Westpac shareholders will ultimately be responsible for the $1.3 billion penalty.
Proposed New Financial Regulations
The Federal Government has proposed a new 'Financial Accountability Regime' (FAR), to allow corporate executives and senior managers of banks and large financial institutions to be criminally charged.
Despite the clear lack of oversight and negligence, AUSTRAC were of the view that there was insufficient evidence to lay criminal charges against Westpac board members.
This does not bode well for the ongoing investigations by APRA (Australian Prudential Regulation Authority), the Australian Federal Police (AFP) and ASIC (Australian Securities and Investments Commission).
It seems unlikely that any terrorism financing charges or money laundering charges will be laid by any of these bodies. Indeed, it seems unlikely that criminal charges of any kind will be laid against board members.
Money Laundering Laws
There are two primary pieces of legislation that govern money laundering. The Anti-Money Laundering and Counter-Terrorism Financing Act 2006 (Cth) deals with these offences on a federal level, while Section 193B of the Crimes Act 1900 (NSW) creates offences at a State level.
There are obligations imposed on both individuals and companies relating to their reporting obligations, record-keeping and disclosure to customers and regulators (such as AUSTRAC).
There are also civil penalties which can be imposed. However, the ALRC had this to say about the imposition and adequacy of the civil penalty regime:
"In its current form, the law relating to corporate misconduct is both unjust and unfair. The civil regulatory regime does not adequately reflect the culpability of individuals who commit the crimes for the advantage of a business. For economic crimes where a mental element is an element of the substantive offence, a regulatory response will not reflect the true responsibility of the corporation. In cases where serious economic crimes have been committed, there should be clear public confidence that justice has been done. This is not achieved under the current law, where the model for corporate liability was and remains manifestly at odds with the realities of the diffusion of managerial powers in large corporations because the law provides companies with the perverse incentive to decentralise responsibilities so as to make it impossible to identify a senior individual or group in charge of any particular operation."
In light of this, it is no surprise that the community has expressed disbelief at the failure of the regulatory system to adequately punish 'economic crimes' committed by corporate bodies.
Facing a corporate crime or compliance issue?
If you have been accused of a breaching company or corporate regulations and would like to obtain advice from a lawyer who has successfully defended persons being investigated for breaches of corporate crime and compliance, call Astor Legal on (02) 7804 2823. Or, you can email info@astorlegal.com.au.
We have offices throughout the Sydney metropolitan area including Sydney CBD, Parramatta and Liverpool. We can arrange a conference for you with a Law Society Accredited Specialist in corporate crime and compliance.