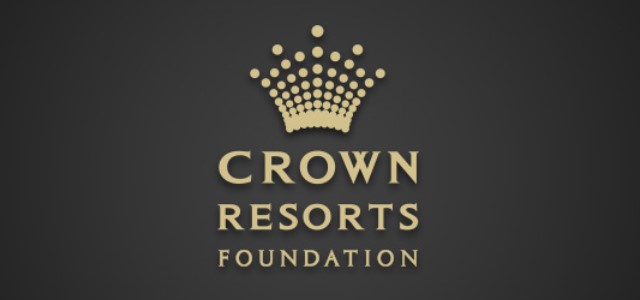 Casino Prevented from Opening due to Money Laundering Concerns in Sydney
NSW gambling regulators have banned Crown Resorts from opening its new Sydney casino due to money laundering concerns.
The NSW Independent Liquor and Gaming Authority (ILGA) made the decision after the company made admissions that money laundering had likely occurred through its accounts.
The inquiry was initially set up to investigate suspicious activity.
The amount of suspicious money involved was in the millions of dollars.
Money Laundering Concerns
ILGA chairman Philip Crawford spoke on behalf of the authority and said they were "not comfortable" with Crown conducting gaming operations until it received the findings from the ongoing inquiry.
The Commissioner of the inquiry is Patricia Bergin, SC. Findings are expected to be released in February 2021.
Crown Resorts had planned on operating a multibillion-dollar venue at Barangaroo in the Sydney CBD.
Mr Crawford said the most significant concern was centred around money laundering.
Representatives for Crown Resorts admitted that it was "likely" happening through accounts set up for its VIP players.
"We had no notice that was being done, I don't think the Bergin inquiry or counsel assisting were aware of it and it's come at the eleventh hour, literally – apparently 11 o'clock last night," Crawford said.
The inquiry heard that millions of dollars had been deposited for high-rollers to play at Crown's casinos in Melbourne and Perth.
The accounts were operated by two companies – Riverbank and Southbank – controlled by Crown Resorts.
The company's money laundering lawyers submitted the company's response to the claims just days before the inquiry's conclusion.
The ILGA is assessing whether Crown is fit to hold the licence for the soon-to-be-opened casino at Barangaroo.
What is "Cuckoo Smurfing"?
Cuckoo Smurfing is a form of money laundering where large transactions are broken down into smaller deposits to avoid detection.
The barrister acting for Crown Resorts, Robert Craig SC, said the company accepted that "cuckoo smurfing" was likely occurring.
"Cuckoo smurfing is a sophisticated money laundering typology whereby innocent parties make and receive legitimate payments that illicit funds are inserted into the process of making those legitimate payments," he said.
"Crown accepts that an inference can be drawn that in some point in time, deposits into the Riverbank and Southbank accounts were more probably than not part of cuckoo smurfing activity."
However, a report by a third party that reviewed the transactions could not prove any particular transactions that could be illegal.
"The evidence does not allow though, that that standard, or more importantly, beyond reasonable doubt, the identification of any particular instances or transactions in which money-laundering occurred," he said.
The Crown Resort's board claimed they were unaware of the suspicious activity, which was flagged by the banks and later raised with senior staff.
Commissioner Seeks Clarity
Commissioner Patricia Bergin asked Mr Craig SC him confirm whether Crown Resorts accepted money laundering was regularly occurring, asking, "What are you saying Mr Craig, really, it's either indicative of money laundering or it isn't?"
In response Mr Craig SC said that the company did not accept that specific instances of money laundering could be proved. However, he did say that certain inferences could be drawn.
"What I'm saying is, an inference can be drawn from this report that in some point in time deposits into those accounts were more probably than not cuckoo smurfing activity, a form of money laundering…(but) what can't be done, based on this analysis, is an identification on whether any particular instance of a transaction is or is not money-laundering."
"One needs to be careful of the standard of proof one is applying as well," he said.
This is reflective of the different standards of proof for criminal and civil matters.
In a criminal matter, the prosecution will usually need to prove each element of an offence 'beyond reasonable doubt'. Most criminal cases in Sydney are heard at Downing Centre Local Court.
In a civil case, the Court only needs to be satisfied on the 'balance of probabilities'. This is commonly referred to as a 'more likely than not' test.
Applying this to the above case, a criminal prosecution would be very difficult as there are no specific examples that a prosecutor could point to. An experienced money laundering lawyer would be able to defend the charges with relative ease.
However, in a civil case, the Court could accept inferences to be satisfied that it was 'more likely than not' that 'cuckoo smurfing' was occurring.
Inquiry Due to Give Recommendations
Following the conclusion of the inquiry, Commissioner Bergin is expected to set out a list of recommendations.
Amongst the recommendations will be whether to remove Crown Resorts' licence completely, or impose sweeping recommendations to enhance the scrutiny over them.
It follows a number of recent incidents of money laundering schemes, such as the one reported here.
Money Laundering Charges
Money laundering is commonly charged as dealing with money or property that was proceeds of crime is an offence under Section 193B of the Crimes Act 1900 (NSW).
The prosecution must prove that:
The Accused dealt with (ie. received, possessed, concealed or disposed of) money or property; and
(Depending on the level of knowledge alleged) The Accused knew; or was reckless; or was negligent as to that money or property being proceeds of crime; and
(Only if charged with intending to conceal) intended to conceal that it was proceeds of crime.
There are also a number of defences to money laundering charges which can be used to be found 'not guilty' of this offence.
When there are large sums of money involved, Police can apply to the Supreme Court of NSW for 'freezing orders'.
This will prevent you accessing your bank accounts and can even cause your assets to be frozen. You will not be able to withdraw money from those accounts or sell those assets while the freezing orders are in place.
When analysing sentencing statistics for money laundering from the Local Court, we can see that since 2018, 29% of persons found guilty of this offence received a jail sentence of some kind.
Of the remaining offenders, 15% were sentenced to full-time prison. Only 5% received no conviction for money laundering. All other offenders received convictions on their criminal record.
In the District Court, 100% of offenders were sentenced to some form of imprisonment. 73% of offenders were sentenced to full-time jail.
Clearly, money laundering is taken very seriously by the Courts.
Despite this there have been a number of recent examples of these charges being dismissed after an accused retains experienced criminal lawyers. Having the best criminal lawyers for money laundering charges will go a long way towards beating these charges.
Call Astor Legal on (02) 7804 2823. Or, you can email info@astorlegal.com.au.