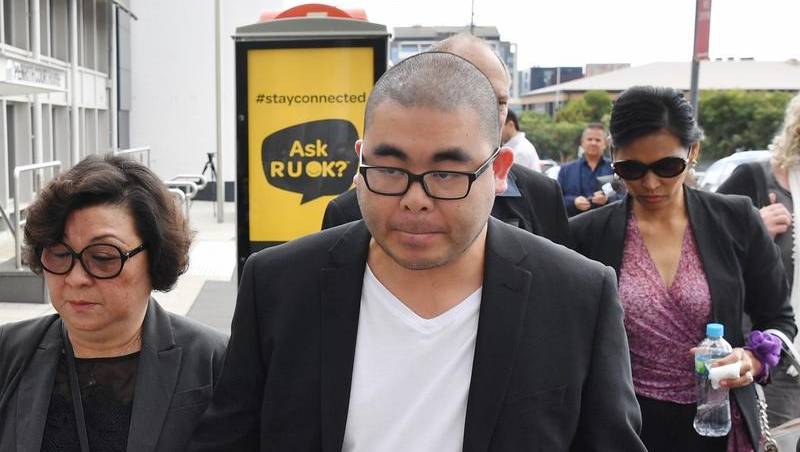 Man Forgives Drunk Driver for Killing his Family – What are the Penalties for Drink Driving?
A man whose wife and unborn twins were killed by a drunk driver has given powerful evidence in Court and forgiven the man responsible.
Bronko Hoang's pregnant wife Katherine died after Richard Moananu's vehicle crashed into her in September 2018. She was due to give birth within days.
A 17-year-old learner driver was also killed as a result of the collision in western Sydney.
Mr Hoang had to wait over 2 years until he was able to confront Moananu in Court.
What happened?
In the days leading up to the incident, Moananu had been unable to work as a labourer due to weather conditions.
On the day of the collision, he attended a St Mary's pub in the morning to play the pokies and consume alcohol to "calm his nerves". He next memory was waking up after the accident.
Mr Moananu admitted that on the day of the incident, he had been drinking alcohol for a period of over 8 hours. He began at 10.30am and continued to consume alcohol until approximately 6.45pm.
His blood results after the incident indicated that he was more than 4 times over the legal limit, registering a .204 blood alcohol reading. This falls under the category of 'high range drink driving'.
To further aggravate the offending, he was driving on an expired licence and travelling more than 45km/h over the speed limit.
The agreed facts detailed that Moananu veered onto the wrong side of the road and his vehicle crashed into the Hoang's vehicle.
Bronko Hoang was the only survivor. When he woke from a coma in hospital, staff had to "tie him down" as they continually reminded him of what happened.
Mr Moananu was initially charged with a number of offences, including high range drink driving and his matter listed at Penrith Local Court.
After months of negotiations with the prosecution, the 31-year-old pleaded guilty to two counts of manslaughter and one count of aggravated dangerous driving causing grievous bodily harm in Penrith District Court.
It is not uncommon for negotiations to take place between Police and Criminal Defence Lawyers. As it pertains to Mr Moananu's case, experienced Penrith Criminal Lawyers may have been able to persuade the prosecution to withdraw the manslaughter charge in lieu of a plea of guilty to a charge of dangerous driving occasioning death.
This is because manslaughter carries far harsher penalties than dangerous driving occasioning death.
Penrith District Court
Judge Mark Buscombe presided over the sentencing hearing at Penrith District Court where Mr Hoang gave evidence.
He told the Court that he could not attend his wife's funeral due to his injuries and was forced to watch video of his wife being carried in a coffin and buried.
Mr Hoang said:
"Today I question who is being punished, while you sit behind bars the rest of my family and me are in the same boat…The result of your actions make a horror movie seem like child's play…You decided to be judge, jury and executioner, decided to play god….the end result… you had to take people's happiness, hope and future away."
He gave emotional evidence, saying, "I will never have a memory of holding my newborn twins".
Despite this, he still found it within himself to extend an "olive branch" to Moananu, stating, "After this is over I want to sit down with you and get to know your story".
Katherine Hoang's mother, Perfecta Gordon also spoke in Court. She said that losing a child felt like a "life sentence".
"Before we lost her my husband and I used to wake up in the morning and say to each other what a beautiful day… we can't even share that anymore…There is no more beautiful days in our life, now our home is quiet and empty and full of sadness, the happiness is gone."
Offender details traumatic childhood
Mr Moananu also gave evidence at the sentence hearing. Asked how he felt about his behaviour and the deaths he had caused, Moananu said he wished it was him who had died:
"It kills me inside….I never meant to hurt anyone that day I wish more than anything I could take it back".
Moananu told the Court about how his childhood had been marred by domestic violence perpetrated by his father on both himself and his mother.
The Court also heard that both his parents had gambling addictions which he had picked up. He never saw his alcohol use or gambling as a problem "until it was too late".
Barrister Tony Evers submitted that the Court must give full weight to Moananu's deprived childhood. This childhood meant he had no "skills" to address his problems.
This is based on the decision of Bugmy v The Queen which confirmed that
References from people who knew Mr Moananu described him as a kind, gentle and caring man who went out of his way to help others.
His Honour Judge Buscombe will deliver sentence on 5 November 2020 at Penrith District Court.
If you have been charged with drink driving, it is important to know what the potential sentencing options are and how a lawyer can minimise these or avoid them completely.
Drink driving offences – also known as Prescribed Concentration of Alcohol (PCA) offences – usually result in an offender being required to instal an interlock device to his or her vehicle after serving their disqualification.
This applies to all drink driving offences apart from a first offence of low range PCA. driving.
There are three degrees of drink driving for full licence holders, being:
There are also a further offences of 'special range PCA' and 'novice range PCA' which apply to provisional licence holders.
If a driver does not have access to a vehicle, then they can apply for an 'interlock exemption'. These are rarely granted and it is recommended that you instruct one of Sydney's best traffic lawyers if you intend to make such and application.
Charged with drink driving?
Drink driving is treated very seriously by the Courts. There are usually significant disqualifications as well as a requirement to install an interlock device to your vehicle before you can drive again.
That is why it is important to obtain advice from a specialist drink driving lawyer who has successfully defended hundreds of these charges. Call Astor Legal on (02) 7804 2823. Or, you can email info@astorlegal.com.au.
We have offices throughout the Sydney metropolitan area where you can speak to our Sydney CBD, Liverpool and Parramatta Criminal Lawyers. We can arrange a conference for you with a Law Society Accredited Specialist in traffic offences.