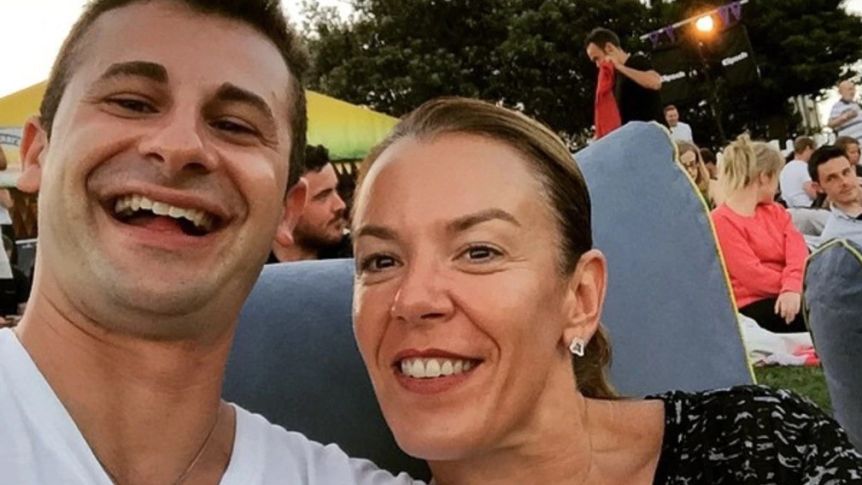 Police Apply for AVO Against Husband of Melissa Caddick, Anthony Koletti, to protect ASIC investigator
Police have applied for an apprehended violence order (AVO) against Anthony Koletti, husband of Melissa Caddick, to protect an ASIC investigator.
The investigator, Isabella Allen, is leading the Australian Securities and Investments Commission (ASIC) investigation into Mrs Caddick.
The case is listed at Sydney's Downing Centre Court House on 23 February 2022.
Anthony Koletti AVO
Mr Koletti told reporters from 'The Australian' that he was "extremely shocked" by the AVO application.
He also claimed that he had not spoken to the person in need of protection (PINOP) – Ms Allen – for more than six months.
This may be an early indication of how he intends to get the AVO dropped, before it proceeds to a final hearing.
"I would say (applying for the order) that it's just to villainise me to make their case look stronger," he said.
"I think it's just them once again throwing their weight around… They're villainising my wife and now they villainising me."
In order for the court to make a final apprehended violence order against a person, they must be satisfied, on the balance of probabilities that the PINOP has fears, there are reasonable grounds for those fears and the making of the order is appropriate.
No provisional orders have been made at this stage, which means that the AVO is not in effect and there are no restrictions on Mr Koletti's behaviour.
Melissa Caddick and Anthony Koletti
Melissa Caddick disappeared from her Dover Heights home in November 2020. She had been acting as a financial adviser but had left 72 investors more than $23 million out of pocket.
ASIC have alleged that Ms Caddick was misappropriating investor funds through her financial services company, Maliver Pty Ltd, and operating without a licence.
Melissa Caddick's husband, Anthony Koletti has denied any wrongdoing.
In the Supreme Court, ASIC lawyers have described Ms Caddick's frauds as "a Ponzi scheme".
Ms Caddick's decomposed foot was later found on Bournda Beach near Tathra, about three months after she went missing. This location is approximately 500km away from Sydney.,
Anthony Koletti was initially granted access to limited funds for living expenses and to support Ms Caddick's son. However, that arrangement ceased after a court order was made.
The AVO case is listed for first mention at Downing Centre Local Court on 23 February 2022.
Melissa Caddick Items Auctioned
Last week, liquidator Bruce Gleeson from Jones Partners announced two luxury cars owned by Ms Caddick's company would be auctioned off in February 2022.
A 2016 Audi R8 V10 and 2016 Mercedes-Benz CLA45 AMG will be auctioned online at 6pm on 21 February 2021.
Ms Caddick's five-bedroom family home in Dover Heights, which was bought for $6.2 million in 2014, is also expected to go on the market in the coming months, as is a penthouse apartment in Edgecliff.
An AVO is an apprehended violence order. It is a Court order imposed on a person for the protection of another person (or persons).
There have been a number of recent examples of AVOs being withdrawn and/or dismissed after retaining experienced AVO lawyers. You can view some of those cases by clicking here.
We have offices throughout the Sydney metropolitan area where you can speak to Sydney, Liverpool and Parramatta Criminal Lawyers. We can arrange a conference for you with a Law Society Accredited Specialist in AVOs. Call Astor Legal on (02) 7804 2823. Or, you can email info@astorlegal.com.au.
There are some mandatory conditions that come with an AVO, and then there are other optional conditions. These conditions restrict the behaviour of the person on whom the AVO is imposed.
As an AVO is not a criminal conviction, it will not appear on any Police check. However, an AVO may place restrictions on what you can and cannot do. Some common examples of conditions are:
You cannot approach or contact a particular person or persons;
You cannot enter a particular premises;
You cannot go within a certain distance of a particular location;
You cannot be in the company of a particular person within 12 hours of consuming alcohol.
Because of this, people commonly ask how to get an AVO dismissed. To answer this question, AVO lawyers refer to Section 16 of the Act which sets out the factors that must be proved on the balance of probabilities for an AVO to be made:
1. The alleged victim has reasonable grounds to fear a personal violence offence from you; and
2. The alleged victim, fears a personal violence offence from you unless:
a) The alleged victim is under 16 years of age
b) The alleged victim has a mental impairment
c) the alleged victim has, in the past, been subject to a personal violence offence from you and the court believes there is a reasonable likelihood of it occurring again.
3. It is appropriate to make an AVO in the terms sought.
If any of these matters cannot be proved, then the AVO will not be made.