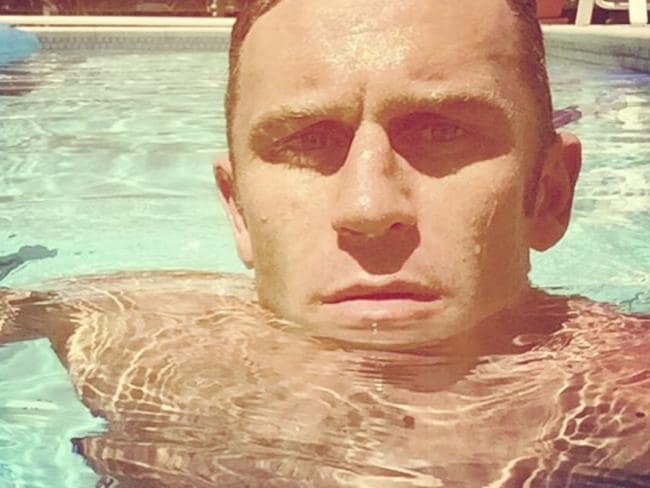 Sydney Stalker Jailed for Carrying Out Sexual Act
A stalker who harassed multiple women across Sydney's Northern Beaches has been jailed for carrying out sexual act.
Lindsay Kenneth Moody will spend at least 19 months behind bars after he was sentenced by Magistrate Bruce Williams at Manly Local Court.
His victims watched on at Manly Local Court as the 42-year-old sobbed through the sentencing proceedings.
With time served, Mr Moody will be eligible for parole in April 2022.
What Happened?
The court heard that all of the offences occurred in a similar fashion. The 42-year-old would follow women who were out walking or exercising.
After approaching them her would ask them for the time before making lewd comments about their breasts or buttocks.
In assessing the seriousness of Moody's conduct, Magistrate Williams said, "(The victims) had to adjust themselves because of the fear, rather than walk around freely. The real concern is people felt they had to dress differently, that is something they had to think about every day."
According to Police, all of the offences occurred across northern beaches suburbs such as Narrabeen, Belrose, Davidson, Dee Why, North Curl Curl, Allambie Heights, Fairlight and Frenchs Forest.
The offending occurred from December 2018 up until his arrest in September 2020. Significantly, at the time the offences occurred he was on conditional liberty for an indecent assault charge in 2017.
The labourer from Frenchs Forest was arrested by Police in September 2020 after receiving a number of complaints from women on Sydney's northern beaches dating back to 2018.
Strike Force Graffias was set up in late 2018 to investigate those complaints, however it took police almost a year to build their case.
Police were able to obtain CCTV footage that captured Moody harassing a woman in Cammeray. This allowed detectives to trace his blacked-out car and link it to a spate of incidents over a period of 21 months.
The court heard in each instance, the women had been followed, and in some cases flashed, before the 42-year-old would make vulgar comments about their physical appearance.
Initially, police laid approximately 50 charges in total for offences involving 28 women, including a 16-year-old schoolgirl
However, after extensive negotiations with Moody's criminal lawyers, 17 of the charges were withdrawn.
Ultimately Moody pleaded guilty to 28 stalk/intimidate charges. Six counts of carrying out a sexual act with another person without consent were also taken into account in the sentencing proceedings.
Sexual offending due to mental condition?
Mr Moody's lawyers for stalk/intimidate charges tendered medical evidence that he had been diagnosed with a mental condition called paraphilia.
Paraphilia involves recurring intense sexual fantasies or behaviour that can involve non-consenting adults. It was submitted that this could have something to do with the offending.
Despite this, Lindsay Moody had written an apology letter to his victims in which he expressed his remorse. He wrote that he would like to "sincerely apologise" and that he held himself, "completely accountable".
Magistrate Williams said although Moody acted on impulse, there had been some degree of planning in the offending.
Victims speak out
A number of Moody's victims spoke to reporters outside court detailing the ordeal that they had been through.
"We have all been affected and it got to the point where we didn't want to go outside or we changed how we dressed," said one victim, whose identity was suppressed for legal reasons.
Another told media outlets that she had been diagnosed with post-traumatic stress disorder.
They were unified in saying that they wanted to send a message to women everywhere that if something similar happens to them, to report it to police.
"All the people targeted were women going about their daily lives, doing boring things, exercising around their local neighbourhood. Women of the northern beaches need to know they deserve to be free, do ordinary things in daily life and be safe and we are protected."
Another added: "As a mother I didn't want my girls to ever experience something like this.
"If anyone ever says anything inappropriate, go to police because it's got to stop. It's got to stop."
Carrying Out Sexual Act Charges
The offence of carrying out a sexual act replaced the offence of commit act of indecency in New South Wales on 1 December 2018. It is contained in Section 61KE of the Crimes Act 1900.
The maximum penalty for the offence of carrying out a sexual act is 18 months imprisonment.
The maximum penalty for the offence of aggravated carrying out a sexual act is 3 years imprisonment.
Despite this there have been a number of recent examples of these charges being dismissed after an accused retains experienced criminal defence lawyers. Having the best criminal lawyers for sexual assault charges will go a long way towards beating these charges.
Call Astor Legal on (02) 7804 2823. Or, you can email info@astorlegal.com.au.
In order for you to be found guilty of carrying out a sexual offence, the prosecution must prove that you intentionally:
carried out a sexual act with or towards the alleged victim, or
incited the alleged victim to carry out a sexual act with or towards the alleged offender, or
incited a third person to carry out a sexual act with or towards the alleged victim, or
incited the alleged victim to carry out a sexual act with or towards a third person,
and the alleged victim did not consent and you knew that the alleged victim did not consent.
Carrying out a sexual act is defined as an act (other than Sexual Touching) carried out in circumstances where a reasonable person would consider the act to be sexual.
In considering whether a reasonable person would consider an act to be sexual, the Court will look at:
whether the area of the body involved in the act is a person's genital area or anal area or (in the case of a female person, or transgender or intersex person identifying as female) the person's breasts, whether or not the breasts are sexually developed, or
whether the person carrying out the act does so for the purpose of obtaining sexual arousal or sexual gratification, or
whether any other aspect of the act (including the circumstances in which it is carried out) makes it sexual.
There are defences to carrying out a sexual act, which include:
Consent;
You had reasonable grounds to believe the sexual act was consensual;
The sexual act was performed for genuine medical or hygienic purposes.