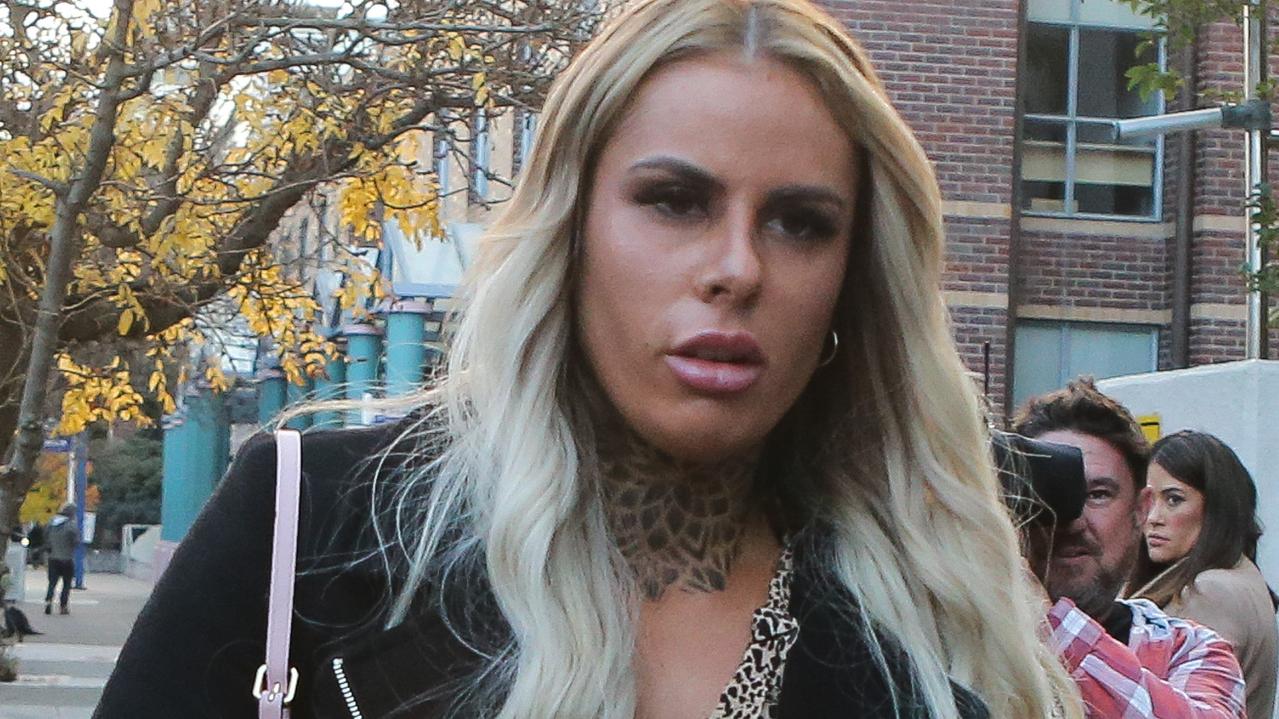 Police Apply for AVO and Lay Assault Charges Against Former Prison Guard
Police have applied for an Apprehended Violence Order (AVO) and laid assault charges against a former prison officer who recently escaped jail time over a relationship with an inmate.
Melissa Maree Goodwin is accused of biting Rebels bikie Caleb Valeri during an argument at his home in Liverpool, in Sydney's west, in September 2021.
She recently was sentenced to 100 hours of community service over her relationship with an inmate while she was a corrective services officer.
The 26-year-old told media outlets that she intends to defend the charge.
Prison Guard Charged with Assault
Melissa Maree Goodwin is charged with assault occasioning actual bodily harm after an incident involving bikie Caleb Valeri.
Goodwin is said to have met Valeri when she was working as a guard at Silverwater Correctional Complex. However, she claims to have only started dating him after his release.
Police received reports of a domestic violence incident at Mr Valeri's residence at Shepherd Street, Liverpool on 23 September 2021.
The police facts sheet claims that in the course of an argument between the pair, Goodwin bit Valeri on the shoulder.
She was arrested at Liverpool Police Station later that day where police charged her and applied for an AVO.
She was placed on bail conditions and appeared at Liverpool Local Court where she formally entered a plea of not guilty to the assault charge.
She is next to appear at court in June 2022, where criminal lawyers in Liverpool will be able to defend the charge and AVO.
Radio Interview
Melissa Goodwin met Valeri when she was working as a guard at Silverwater Correctional Complex. She said the pair started dating two months after his release.
Valeri, who is a Rebels OMCG associate, and Ms Goodwin began advertising their relationship after his release.
In September 2021, Goodwin gave a radio interview on the topic. She claimed she did not declare to corrective services they were dating because she was unsure of their relationship status.
"I didn't do anything with him until he got out because I love my job and I followed the rules," she said during the interview.
Prison Officer Intends to Defend AVO and Assault Charge
Outside of court, media outlets approached Ms Goodwin and she said she intended to defend the charge and AVO.
"I'm the victim so I'll be pleading not guilty," she said. It is unclear which of the defences to assault she will raise at the Hearing, or how she intends to fight the AVO. It is unclear whether she has also been charged with common assault.
In August 2020, the former corrective services officer was sentenced to 100 hours of community service for a relationship with another prisoner, armed robber Corey London.
A court heard she wrote him a love letter and shared secret phone calls but denied a sexual relationship. At the time Goodwin said she had been suspended without pay from her prison guard job and was now working as a personal trainer.
Ms Goodwin's Liverpool AVO lawyers will need to separately determine how to fight an AVO and the assault charge. An AVO is an apprehended violence order. It is a Court order imposed on a person for the protection of another person (or persons).
In today's context, domestic violence charges are very common. There have been a number of recent examples of AVOs being withdrawn and/or dismissed after retaining experienced assault lawyers. You can view some of those cases by clicking here. Call Astor Legal on (02) 7804 2823. Or, you can email info@astorlegal.com.au.
There are some mandatory conditions that come with an AVO, and then there are other optional conditions. These conditions restrict the behaviour of the person on whom the AVO is imposed.
As an AVO is not a criminal conviction, it will not appear on any Police check. However, an AVO may place restrictions on what you can and cannot do. Some common examples of conditions are:
You cannot approach or contact a particular person or persons;
You cannot enter a particular premises;
You cannot go within a certain distance of a particular location;
You cannot be in the company of a particular person within 12 hours of consuming alcohol.
In order to know how to get an AVO dropped, a defendant must consult Section 16 of the Act sets out the factors that must be proved on the balance of probabilities:
1. The alleged victim has reasonable grounds to fear a personal violence offence from you; and
2. The alleged victim, fears a personal violence offence from you unless:
a) The alleged victim is under 16 years of age
b) The alleged victim has a mental impairment
c) the alleged victim has, in the past, been subject to a personal violence offence from you and the court believes there is a reasonable likelihood of it occurring again.
3. It is appropriate to make an AVO in the terms sought.
If any of these matters cannot be proved, then the AVO will not be made.