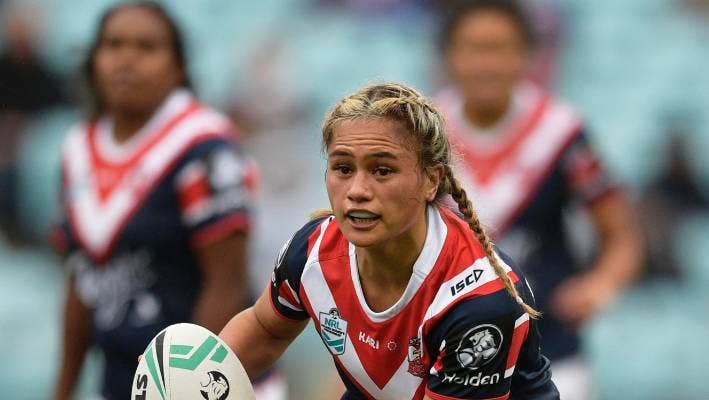 Rugby League Player Charged with Common Assault of Security Guards
Rugby league star Nita Maynard has been charged with common assault following an incident with two security guards outside of Northies Cronulla Hotel.
The 28-year-old was allegedly restrained at the scene until Police arrived, at which point she was arrested and transported to Sutherland Police Station.
If she is ultimately found guilty, it is expected that she will be sanctioned by the North Sydney Bears – her current club.
Maynard was granted bail and is due to appear at Sutherland Local Court on 13 May 2021.
Common Assault Allegations
Nita Maynard was allegedly was asked to leave Northies pub at approximately 9pm on Friday, 2nd April 2021.
She is then said to have become aggressive to staff before assaulting two security guards outside the iconic venue.
Security were able to detain her until police officers attached to Sutherland Shire Police Area Command arrived on the scene.
Maynard was formally arrested and taken to Sutherland Police Station, where she was charged with common assault as well as excluded person fail to leave premises when required.
She was bailed to appear at Sutherland Local Court on Thursday, 13 May 2021.
First off-field incident for NRLW
Despite there being a spate of off-field incidents involving NRL players over the past few years, such as the recent Jarryd Hayne sexual assault case, this is the first known off-field incident involving a NRLW player.
The judiciary and the NRL are currently working together to determine how a sanction would be handed down if Nita Maynard is found guilty.
The 28-year-old is currently playing in the NSWRL Harvey Norman Women's Premiership for the North Sydney Bears, with the season due to commence later in the year.
According to NSWRL, any sanction imposed will likely be delivered by the North Sydney Bears, as opposed to the NRLW.
A spokeswoman from the NSWRL spoke to media outlets saying, "Nita Maynard is contracted to North Sydney…(who) are dealing with it at the moment and keeping us in the loop with regards to their actions."
"We will review the matter further once North Sydney have determined a course of action. We are confident they have the matter in hand."
North Sydney Bears chairman Daniel Dickson said the club's assault lawyer would speak with Maynard about the common assault charges.
Dickson also released a statement, saying, "She is shattered. She is obviously disappointed with what has gone on. We will make comment when the time is right."
Section 61 of the Crimes Act 1900 (NSW) sets out that common assault is an act whereby a person intentionally or recklessly causes another person to apprehend immediate and unlawful violence.
To establish a common assault charge, the prosecution must prove the following:
You committed an act; and
This act caused immediate and unlawful violence to the alleged victim, OR caused the alleged victim to apprehend immediate and unlawful violence; and
You had the requisite intent (recklessness is sufficient)
The following defences to common assault can be relied on:
Self defence: Your actions were a reasonable response in the circumstances as you perceived them.
No hostility: You did not have the intent to cause immediate and unlawful violence. This could be if your touching of the alleged victim was an accident or socially acceptable/necessary contact (eg. touching someone to get their attention).
Consent: The alleged victim consented to the touching
Duress: You were forced to commit the assault
Necessity: Your actions were necessary in the circumstances
While it is ultimately up to the Magistrate or Judge as to what Common Assault sentence you will receive, there are sentencing statistics that can be helpful in providing some guidance. We have obtained a list of 27618 cases in the Local Court which provide a range:
Section 10 dismissal: 27%

Fine: 15%
Section 9 good behaviour bond: 41%
Community Service Order: 3%
Section 12 suspended sentence (no longer used for NSW offences): 5%
Intensive Corrections Order: 1%
Home Detention: 0%
Full Time Imprisonment: 6%
While jail is a possibility, only 6% of offenders are sentenced to full-time imprisonment. More significantly, the overwhelming majority of offenders received convictions for this offence. The rate of convictions increases for domestic violence assaults.
If you are charged with common assault, you should contact Astor Legal immediately so that we can help you avoid a criminal conviction. You can view some recent assault cases here.
If this is your first offence, you will generally be dealt with more leniently by the Court. A list of 10728 first offence Common Assault sentencing cases in the Local Court suggests that you will be far more likely to receive a Section 10 dismissal if you have no prior record.
However, there are still a large amount of individuals who are convicted despite it being their first offence.