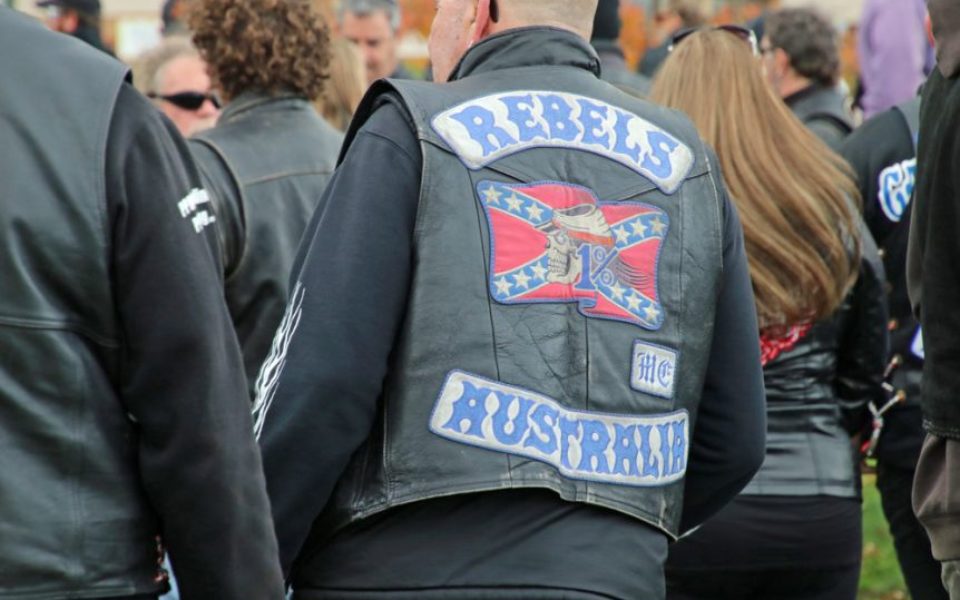 Bikies Charged With Defrauding Bushfire Victim Payments
Police have laid fraud charges against a number of people, alleging that they dishonestly claimed government payments intended for bushfire victims.
Many of the alleged offenders are said to have links to the Rebels bikie gang.
Six men, aged from 25 to 32, and three women, aged 26 to 37, were arrested as part of a two-day operation throughout western Sydney.
It is alleged the group claimed $700,000 through a NSW Government grant scheme.
Alleged Bushfire Fraud
After the bushfires in early 2020, the NSW Government began a scheme offering relief grants of up to $40,000.
Many victims waited months to see any money and had to go through strict grant application processes.
Despite this, the group are alleged to have submitted applications for $700,000 in grants and received $113,000.
Police charged persons from Lalor Park, Sackville, Hill top, Box Hill, Wilberforce, South Windsor and North Richmond.
Search warrants were executed on 11 properties resulting in the seizure of mobile phones, laptops, cash, prescription medication and prohibited drugs including ecstasy, cannabis, methylamphetamine (ice) and steroids.
The members of the group were charged with a variety of offences, including dishonestly obtaining financial advantage by deception, dealing with the proceeds of crime and possess prohibited drug.
You can read more about the various types of fraud offences here.
Community Outrage
The revelations engendered community outrage with Detective Superintendent Robert Critchlow expressing sympathy for those affected by the Black Summer blazes.
"Unfortunately, there are segments of society who will choose to use situations such as these to gain personal financial advantage, and not surprisingly on this occasion the alleged offenders have ties to outlaw motorcycle gangs," he said.
He further said, "What's very disturbing about this is that we still have 2,400 families in the South Coast region of New South Wales being supported by the Government… to overcome the difficulties of the bushfires and then COVID pandemic. These grants were meant to assist that and they've been… stolen from this group."
"The Rebels outlaw motorcycle gang is a criminal organisation that provides nothing but misery to our community and we will not rest until we wipe this group out. They will not miss any opportunity to make a profit from other people's misfortune."
Alleged Perpetrators Named and Shamed
Amongst the alleged offenders was 30-year-old Ben Alan Clark who was refused bail by both Police and the Magistrate Brian Van Zuylen at Penrith Local Court.
He was charged with 10 counts of publishing false misleading material to obtain advantage and three other fraud charges.
In his reasons for refusing the bail application, Magistrate van Zuylen noted that Mr Clark had been subject to a two-year intensive corrections order when the alleged offending took place.
The Police facts set out that the 30-year-old received $10,000 from the bushfire grants scheme which he immediately transferred into a personal account. He then made 10 further applications for $10,000 each.
Mr Clark's fraud lawyers were told by the police prosecutor that there was an "extremely strong case" against their client.
His case was adjourned to Windsor Local Court in February.
Another of the accused, Taniela Marley Loloa, appeared via a video link in Blacktown Court.
Unlike Clark, Mr Loloa's bail application was successful. He was released on strict conditions, including that he does not associate with any of the co-accused.
Magistrate Karen Robinson referred to the prosecution case as "reasonably strong". She also noted that the alleged offending was aggravated because the grants scheme was intended to assist "businesses that have been damaged by bushfire".
Outside Blacktown Local Court, Mr Loloa's bail application lawyers stated, "Remember you're presumed innocent until proven guilty, and we have a long way until anyone can make any type of inference that he's guilty."
Centrelink Fraud Charges
The maximum penalty for obtaining property or financial advantage without deception is 12 months imprisonment and/or a fine of $6,600.
The maximum penalty for obtaining property or financial advantage with deception is 10 years imprisonment and/or a fine of $33,000.
The maximum penalty for Making a False Claim for Benefit (General Dishonesty) is 10 years imprisonment.
Below are statistics of sentences for Centrelink fraud offences for the last 5 years:
Section 19B non conviction: 7.2%
Fine: 23.2%
Section 20 Conditional Release (with conviction): 17.9%
Community Service Order: 8.9%
Recognizance Release Order (suspended sentence): 8.9%
Intensive Corrections Order: 5.4%
Home Detention (no longer used in NSW): 3.6%
Full Time Imprisonment: 25%
As you can see, a gaol sentence is a very real possibility. When the amount of money defrauded is large (eg. more than $20,000) and over a lengthy period of time (eg. over one year), there is a strong likelihood of a jail sentence being imposed, based on recent statistics for centrelink fraud sentencing.
That is why it is important to obtain advice from a specialist Centrelink fraud lawyer early on so that we can determine if there are any defences open to you or prepare your case to obtain the most lenient sentence.
Centrelink Fraud Lawyers
Police are far better equipped to catch Centrelink fraud today. This is because advances in technology and the movement to an online system allows almost every transaction to be tracked.
Despite this there have been a number of recent examples of these charges being dismissed after an accused retains experienced criminal defence lawyers. Having the best criminal lawyers for Centrelink fraud charges will go a long way towards beating these charges.
Call Astor Legal on (02) 7804 2823. Or, you can email info@astorlegal.com.au.
We have offices throughout the Sydney metropolitan area where you can speak to Sydney, Parramatta and Criminal Lawyers in Liverpool. We can arrange a conference for you with a Law Society Accredited Specialist in Centrelink fraud offences.