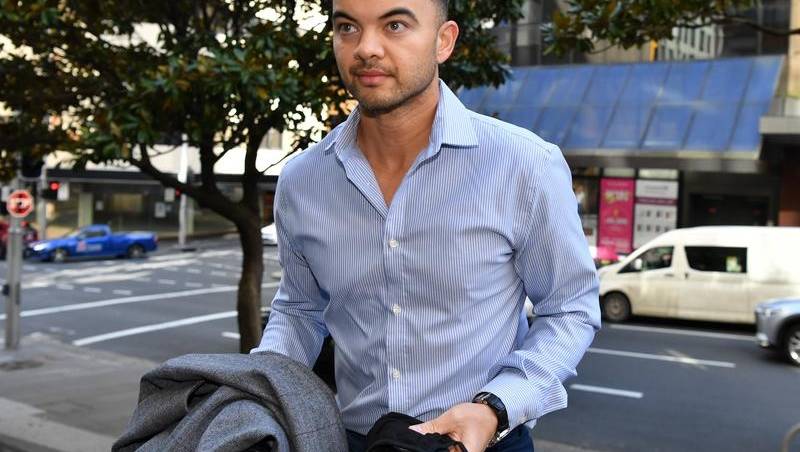 Guy Sebastian Manager Claims Fraud Charges Were Revenge for AVO
The trial of the former manager of Guy Sebastian has heard that an AVO was applied for against the singer just days before Sebastian went to police.
Titus Emanuel Day is facing fraud charges based on allegations made by the former Australian idol winner.
Mr Sebastian originally commenced civil proceedings against Mr Day in 2018. He contacted police in 2020 at which stage officers laid charges.
The trial was recently shocked by the death of presiding judge Peter Zahra.
AVO Application
Titus Day applied for an AVO against his pop star client after Sebastian allegedly discovered fraudulent activity.
The court heard that Sebastian saw the AVO application as a "direct threat". He had recently been alerted to unpaid royalties by Mr Day in 2020.
"I knew Day would stop at nothing."
The musician claimed that Day forged a signature on documents with Premier Music for "neighbouring rights". He said that he discovered this when trying to sign with the company himself.
"A lot of this I couldn't get answers … didn't have solid evidence until I received the Premier Music emails. Things in there I deemed to be criminal and I realised it was the right thing to do," Sebastian said.
However, criminal defence lawyers suggested that Guy Sebastian only contacted police two days after being served with the AVO to avert the application.
"Absolutely not, I didn't need to," he responded.
The singer alleged that the AVO was based on an incident where Mr Sebastian had told him that he once chased and "headbutted" an intruder trying to break into his family home.
Fraud Charges in Sydney
Police laid fraud charges in Sydney against Titus Day, alleging he embezzled Sebastian out of almost $900,000 between 2013 and 2020.
Mr Day managed Sebastian via 6 Degrees between 2009 and 2017 when the embezzlement charges were alleged to have occured.
The 49-year-old manager pleaded not guilty to 50 charges including dishonestly obtain advantage by deception. This related to money owed to Sebastian through royalties and performance fees.
He also faces 50 alternative counts of larceny (stealing).
The final meeting occurred between the pair and their wives in November 2017.
"(There were) a lot of emotions," as both parties acknowledged their relationship "was on tenterhooks," Sebastian said.
"I had reached a not-so-great place…I was also struggling with mental health issues at the time."
Sebastian had been advised by Day that he would be paying costs for a European tour, but it was a good opportunity on the back of releasing an album.
In an email Sebastian acknowledged that it was a "big investment" for him, but it won't hurt to get in front of "that many people".
He later claimed he was shocked when he sighted a document showing an additional fee was paid on his behalf for the tour.
The court previously heard that the musician was owed $494,360 for accompanying Taylor Swift four times on her Red Tour in Australia in 2013.
Upon examination of his financial records, Sebastian said half that fee owed was missing.
"There was no payment (of that amount). None."
In 2014 his accountant tried to reconcile the full payment with help from this then-manager. However, "it was like getting blood out of a stone," Sebastian said.
The money was allegedly used by Day to purchase shares in My Medical Records, something Sebastian recalled him heavily promoting at the time.
Dishonestly Obtain Advantage by Deception
Fraud in New South Wales falls under the charge of 'Obtaining financial advantage or property by deception' pursuant to Section 192E of the Crimes Act 1900 (NSW).
The definition of fraud is acting dishonestly to cause a financial advantage or disadvantage.
In order for you to be found guilty of obtaining financial advantage by deception charges, the prosecution must prove beyond reasonable doubt that:
1. You received property or a financial advantage, OR
2. You caused a financial loss, AND
3. The gain or loss was caused by your actions, AND
4. Those actions were dishonest. Dishonesty is to be assessed according to standards of ordinary people and requires you to know your actions to be dishonest according to those standards. If an Accused's dishonest actions were not the main cause of the gain or loss then the charge will be dismissed.
If you have been accused fraud, it is important to obtain advice from a specialist fraud lawyer early on. Call Astor Legal on (02) 7804 2823. Or, you can email info@astorlegal.com.au. You can also read some recent cases where fraud charges have been dismissed by clicking here.
The maximum penalty for 'dishonestly obtain financial advantage or property by deception' is 10 years' imprisonment when heard in the District Court.
Looking at statistics since 2018, 32% of persons found guilty of this offence were sentenced to some kind of imprisonment. 16% of persons were sentenced to full-time imprisonment. Only 10% of person received no conviction for fraud.
Jail is a real possibility and avoiding a conviction is not easy. Fraud is taken extremely seriously by the Courts. Having the right lawyer makes all the difference in the ultimate penalty you will receive.