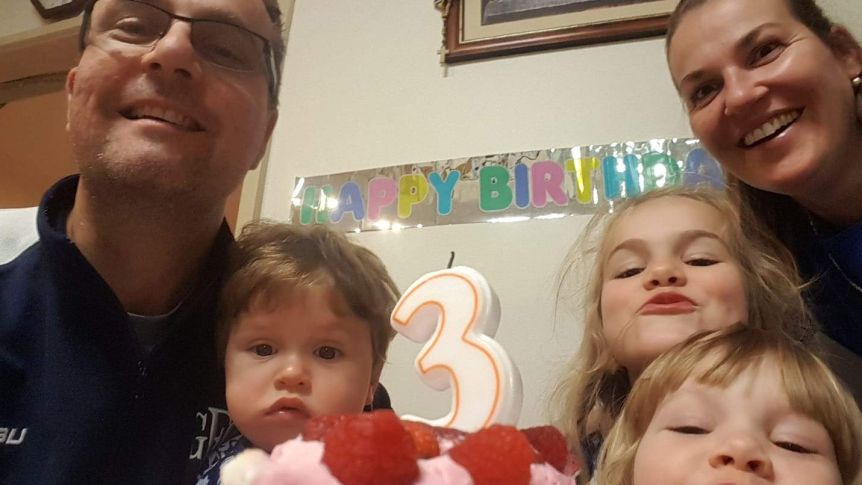 Mother Responsible for Murder of Her Children
In a case that has gripped the nation, Police have revealed they now believe the woman who was found dead with her three children was responsible for their murders before committing suicide.
Friends of Katie Perinovic, the mother of the children, say they noticed a change in her behaviour over recent months.
The tragic events have left her husband, Tomislav Perinovic, to pick up the pieces after he found the bodies at their home.
Earlier, Police ruled out the father as a suspect after many on social media baselessly speculated that he had something to do with it.
What we know
Police released a statement detailing that Homicide Squad detectives formed a preliminary view that 42-year-old Katie Perinovic woman was responsible for all four deaths.
On completion of the investigation, a report is expected be provided for the consideration of the coroner.
Tomislav Perinovic discovered the body of his wife and three children in the family home at about 12.20pm on Thursday.
The children were Claire, 7, Anna, 5, and Matthew, 3.
48-year-old Mr Perinovic, called emergency services to report the deaths. He was waiting in the front yard of the home when Police and ambulance officer arrived.
Police Urge Community "Not to Speculate"
Detectives spoke to a number of people, including relatives, friends and neighbours of the family while investigating.
They also conducted a thorough forensic examination of the scene.
Acting Deputy Commissioner of Police Robert Hill said it had been an "incredibly difficult time" for the emergency services workers who attended the scene.
"I know there will be many people in the community struggling to understand and come to terms with this tragedy…This has been an incredibly heart wrenching experience for all concerned," he said.
Police said there was no known history of family violence in the household and urged the community "not to speculate" on the cause of the deaths and who was responsible.
Despite this, many on social media immediately began pointing the finger at Mr Perinovic. Commenters pointed to recent domestic violence murders involving male perpetrators such as the one reported here.
This prompted Police to release a statement debunking those claims.
"Investigators do not believe the 48-year-old man was involved in the incident and police are not looking for anyone further in relation to the matter," the police statement said.
Community Shocked by Murder
The deaths have shocked family members and members of the community.
The principal of the school Claire attended revealed his shock at the events.
Adrian Glasby, the principal of St Christopher's Catholic School said, "Claire was a kind, diligent, and much-loved student at St Christopher's, and we were looking forward to welcoming Anna, with her huge smile, into Prep to begin her school journey in just a couple of weeks' time."
He also said counselling and psychological support would be offered to anyone at the school who requested it.
"Today I have communicated with our school community and provided advice for them in sharing this tragic news and supporting their own children during this time of grief and loss."
Mourners congregated outside the house to pay their respects and place flowers.
A local paramedic, whose colleagues were among the first responders at the scene, told media outlets that, "Everyone is pretty shaken, it's a horrible thing for anyone to attend. We share the community's heartbreak. It affects all of us."
A friend of the family – Marie Groves – also spoke out, saying, "It hasn't sunk in that I'm not going to walk out the door and see her walking past to the milk bar and picking up pizzas with the kids…I'm not going to be able to be at the park and see Matthew jumping on the trampolines."
Section 18 of the Crimes Act 1900 (NSW) defines Murder as an act that causes the death of another person and the Accused intended to kill or cause grievous bodily harm.
Murder is a 'strictly indictable' charge. This means that it will be finalised in either the District Court or Supreme Court.
In order to establish a Murder charge, the prosecution must prove beyond reasonable doubt:
The alleged victim died; and
The Accused's act or failure to act caused that death; and
The Accused either:
a. had the intent to kill or commit grievous bodily harm(ie. cause really serious injury); and you foresaw the possibility of death occurring; OR
b. had the intent to commit an offence with a maximum penalty of 25 years or more.
The maximum penalty for Murder is life imprisonment.
There is a standard non-parole period of 20 years imprisonment. This is the amount of time you must spend in jail before you can be granted parole. While this is not mandatory and will vary with each case, it is a starting point for the Court.
Every person found guilty of murder has been sentenced to jail. The length of imprisonment ranges from 15 years to life imprisonment.
Despite this there have been a number of recent examples of an Accused person beating murder charges after retaining experienced criminal defence lawyers. Having the best criminal lawyers for murder charges will go a long way towards beating these charges.
Call Astor Legal on (02) 7804 2823. Or, you can email info@astorlegal.com.au.