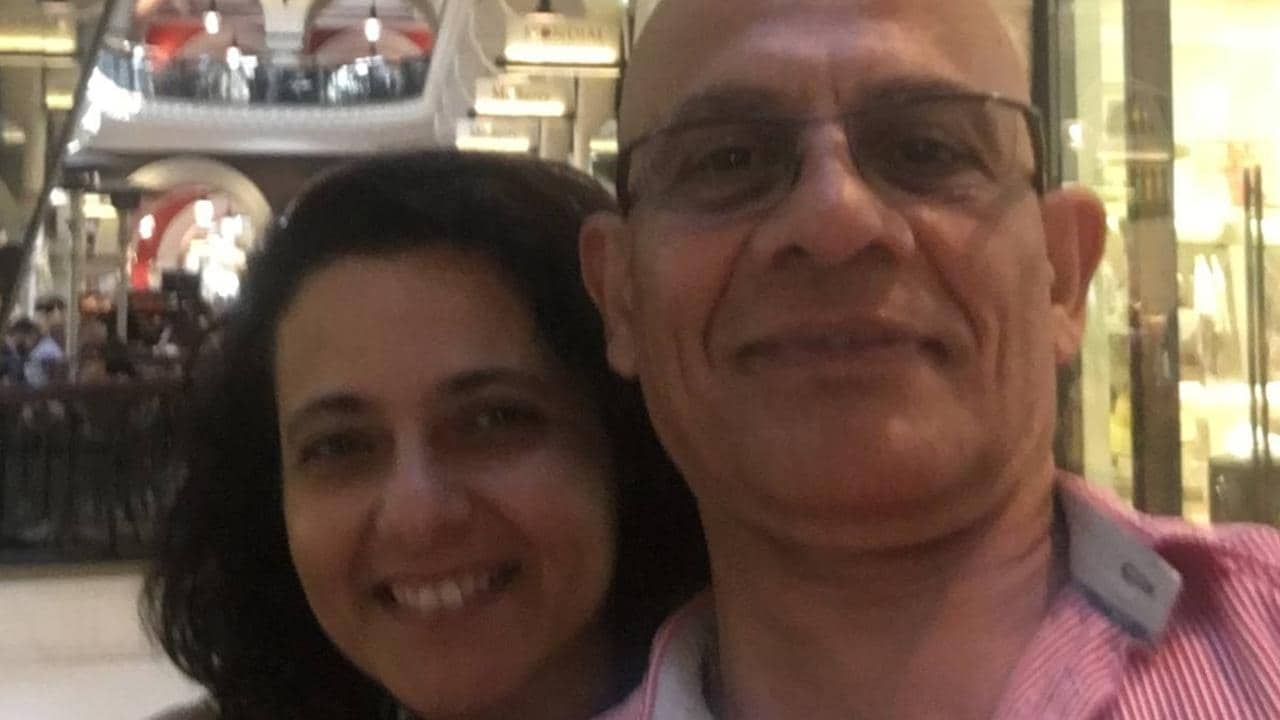 Man Found Not Guilty of Domestic Violence Murder Due to Mental Illness
A Sydney man has been found not guilty of the domestic violence murder of his wife due to a mental illness defence.
Gihan Kerollos was stabbed to death outside a Randwick hospital by her husband Mourad Kerollos in 2019. He was charged with murder.
However, medical experts for the Crown and defence both agreed that he was not responsible for his actions.
Friends and family of the Mrs Kerralos reacted to the verdict with anger, labelling the result as an 'excuse' for domestic violence.
Domestic Violence Murder
Gihan Kerollos was known to those close to her as "Gigi". She was described as a loving mother of three sons, a devoted member of Sydney's Coptic Christian community and a diligent, well-liked administrator at the Prince of Wales hospital in Sydney.
It was here that she was tragically killed at approximately 8.40pm on 18 May 2019 after finished a shift.
The 48-year-old mother was found dead with a Coles shopping bag covering her head outside the hospital.
The Court heard that in the lead up to her death, there had been months of volatile and controlling behaviour by Mr Kerollos. He repeatedly accused her of cheating on him, monitored her phone and took away her car keys.
He went as far as to install a GPS device in her car which tracked her movements. On one occasion it was alleged that he followed her to a secret appointment she had made at a legal centre. There, he made "indecipherable" recordings of her conversations, which he insisted proved her infidelity.
On the morning that the domestic violence murder occurred, Mrs Kerollos had texted a friend saying her husband was "getting worse and he really needs medical attention".
One of the couple's three sons, Paul, told the court, "I lost my mum and my dad at the same time. I keep asking myself, is there anything we could have done to prevent this?"
He went on to say that his father had shown no remorse when he had spoken to him.
"It's sad that he doesn't have to take responsibility for his actions. There's a stain on our bloodline now, a trauma that may be passed down for generations," he said.
Psychiatrists Give Evidence
Both the Crown forensic psychiatrist, Dr Kerri Eagle, and the psychiatrist instructed by Mr Kerallos' domestic violence lawyers, Dr Steven Allnut, agreed that the Accused was psychotic at the time he killed Mrs Kerollos.
They also found that he had been labouring under the delusional belief she had been having an affair for months.
When he spoke to the psychiatrists, Mr Kerollos told them that he had been hearing the voice of his long-dead mother "almost daily" at the time he killed his wife. He told Dr Eagle he was receiving messages through the television and the radio.
Mental Illness Defence to Murder Charge
Acting Justice Peter Hidden said he was satisfied the defence of mental illness had been made out, noting the Accused's domestic violence lawyers had argued this and the prosecutor had also accepted this.
"This is not the typical case, sadly all too common, of violence inflicted upon a woman by a controlling, jealous and suspicious husband. This tragic killing was plainly the product of mental illness," Acting Justice Hidden said.
He also said he was convinced by "compelling" psychiatric evidence that Mr Kerollos was so mentally ill at the time of the killing he did not know his actions were morally wrong.
Anger at Domestic Violence Murder Verdict
Following the decision, a friend of Gihan Kerollos spoke to media outside the NSW Supreme Court.
Referring to Mr Kerollos being committed to a forensic hospital, she said, "It's an excuse…If excuses keep being made for abusive men, domestic violence will never end."
However, this belies a fundamental misunderstanding of the mental illness defence, as well as the actual consequences for the Accused.
The verdict means Mr Kerollos will be detained in a facility as a forensic patient indefinitely. It is arguably a more severe penalty than if his murder lawyers had pleaded or he had been found guilty of the murder offence.
Further, he will receive treatment at the facility. He will not be released into the community until and unless he is no longer considered to be a risk.
In a statement released to media, friends of Mrs Kerollos said they believed the incident was a domestic violence murder rather than mental illness.
"An expert witness on domestic abuse and coercive control could have confirmed that irrational behaviour, insane jealousy, high levels of suspicion, stalking, tracking and surveillance are all common of perpetrators," the statement said.
"Behaviours that escalate as they feel they are losing control of their victim. The extensive research acknowledges that coercive control in a relationship is the biggest precursor to domestic homicide."
However, it is unclear what an 'expert on domestic abuse and coercive control' would be, and what their qualifications would be. The defence of not guilty by reason of mental illness requires evidence from appropriately qualified experts, such as psychiatrists.
Psychiatry is a recognised field of specialised knowledge with a widely accepted accreditation process.
Evidence of persons who do not have any recognised qualifications in the field of psychiatry would be inadmissible pursuant to Section 76 of the Evidence Act 1995.
If you or a loved one has been accused of a domestic violence or murder offence, it is important to obtain advice from one of Australia's leading criminal lawyers who has successfully defended hundreds of persons charged with these offences. Call Astor Legal on (02) 7804 2823. Or, you can email info@astorlegal.com.au.
The Law of Murder
Section 18 of the Crimes Act 1900 (NSW) defines Murder as an act that causes the death of another person and the Accused intended to kill or cause grievous bodily harm.
Murder is a 'strictly indictable' charge. This means that it will be finalised in either the District Court or Supreme Court.
In order to establish a Murder charge, the prosecution must prove beyond reasonable doubt:
The alleged victim died; and
The Accused's act or failure to act caused that death; and
The Accused either:
a. had the intent to kill or commit grievous bodily harm(ie. cause really serious injury); and you foresaw the possibility of death occurring; OR
b. had the intent to commit an offence with a maximum penalty of 25 years or more.
Every person found guilty of murder has been sentenced to jail. The length of imprisonment ranges from 15 years to life imprisonment.