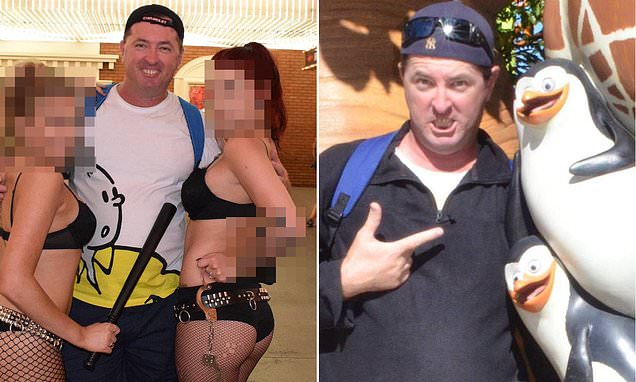 Man Who Filmed Private Parts of Schoolgirls Avoids Jail
A man who pleading guilty to filming private parts of a number schoolgirls at a Sydney Zoo has avoided a jail sentence.
49-year-old Justin McGufficke also pleaded guilty to charges of possess child abuse material based on photographs that were found on his phone.
He was also sentenced in relation to filming up the skirts of flight attendants.
He will be subject to a good behaviour bond for the next 3 years.
Upskirter caught by father of schoolgirl
Mr McGufficke was caught by the father of one of the schoolgirls after targeting his 15-year-old daughter at Taronga Zoo.
The father of the victim had travelled to Sydney with his family from the United Kingdom.
As the teenager climbed the exhibits and looked at koalas, the Defendant approached her from behind and, "put his phone between her legs and filmed her dress".
The agreed facts set out that the offender knelt as if tying his shoe before turning the camera towards the 15-year-old's genitals.
Security were contacted by the young girl's father who in turn reported the matter to Police.
While Police were en route, McGufficke turned his attention to another group of high school students. The group were dressed in their school uniforms.
Following a similar pattern as the first offence, the 49-year-old waited till the group were climbing an elephant exhibit. He then positioned his phone so that he could film their underwear.
Police discover further offences after arrest
Police attended at approximately 1:30pm and were directed to Justin McGufficke by security. They formally arrested him and then transported him to Chatswood police station.
There, police seized a phone and digital camera in his possession. An analysis of those items revealed the 'upskirting' images. In total, Police discovered that he had filmed 15 teenagers.
Police were also able to discover further evidence that the 49-year-old had filmed the private parts of a flight attendant on a plane from Sydney to the Gold Coast in 2019.
He was charged with possess child abuse material and filming private parts without consent. Both are serious examples of sexual offences.
There were additional charges of attempting to film private parts without consent and aggravated attempt to film private parts of a person under 16 without consent.
Bail granted on strict conditions
Initially Police refused Justin McGufficke bail. He was taken to Manly Court where his bail application lawyers persuaded the Magistrate to grant him bail with strict conditions, including daily reporting to Tweed Heads Police Station.
He was also banned from using any device which could take pictures such as a mobile phone. The Magistrate at Manly Local Court also prevented him from entering any airports or Mosman.
No jail for filming private parts
Ultimately, Justin McGufficke pleaded guilty to film private parts without consent and possession of child abuse material.
In his remarks on sentence, Magistrate Greg Elks said, "Young girls and ladies have the right to go about their daily activities without having their genitals filmed."
He was sentenced to a three-year Community Corrections Order with a condition that he seek treatment from a psychologist and a psychiatrist.
Film Private Parts Charges
The offence of filming the private parts of another person is set out in Section 91L of the Crimes Act 1900.
In order to establish the charge beyond reasonable doubt, the prosecution must prove that:
You did it to obtain sexual gratification or arousal, or you did it to enable another person to obtain this gratification or arousal, and
A reasonable person would expect the person's private parts could not be filmed, and
Without that person's consent to being filmed, and
You knew that the person did not consent to being filmed
'Private parts' is defined as a person's genital or anal area.
The maximum penalty for filming private parts is 2 years imprisonment and/or $11,000. This is reserved for the worst category of offender.
There is also an offence of aggravated filming private parts. An offence can be aggravated where the person filmed was a child under 16 years of age, or the offender changed the fabric of a building to assist committing the offence.
The maximum penalty for aggravated filming private parts is 5 years imprisonment.
Charged with Filming Private Parts?
The offence of film private parts without consent is taken very seriously by the Courts.
Despite this there have been a number of recent examples of these charges being dismissed after an accused retains experienced criminal defence lawyers. Having the best criminal lawyers for filming private parts charges will go a long way towards beating these charges.
Call Astor Legal on (02) 7804 2823. Or, you can email info@astorlegal.com.au.
We have offices throughout the Sydney metropolitan area where you can speak to Sydney, Parramatta and Criminal Lawyers in Liverpool. We can arrange a conference for you with a Law Society Accredited Specialist in sexual offences.