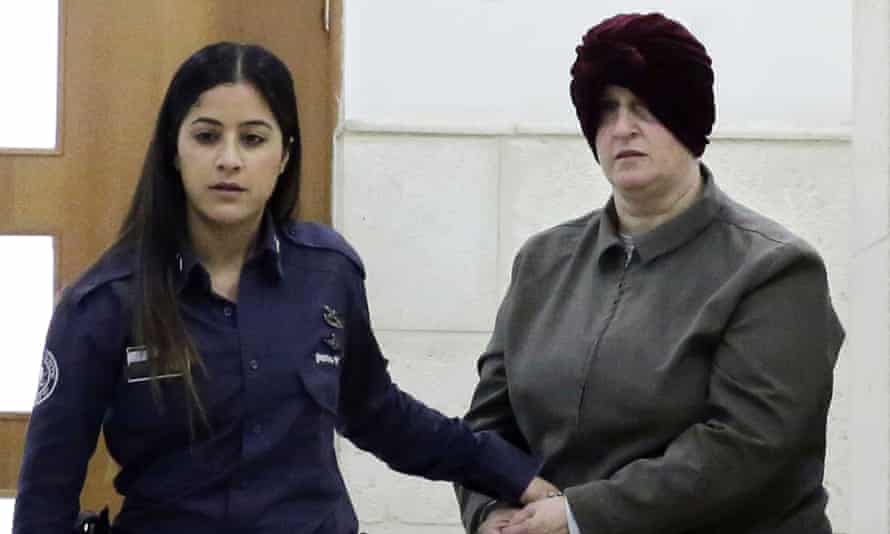 School Principal Extradited to Australia on Sexual Offences
A former school principal has been extradited from Israel to Australia to face sexual offences.
Malka Leifer, who was the headmistress of Elsternwick's Adass Israel School between 2001 and 2008 was flown out of Israel by authorities to Germany and then to Australia last month.
It brings a six-year saga to an end after Police first sought her extradition in 2014.
She is now facing 74 charges relating to the abuse of three sisters who were students of the school.
Extradition Proceedings
In 2008, Leifer travelled to Israel. However, it took Police until 2014 before they first made an extradition request.
This began a lengthy legal battle with the former principal opposing the extradition request.
In 2015, the Adass Israel School was ordered to pay $1.27 million in compensation to one of the complainants.
Leifer maintained her innocence throughout proceedings. She claimed to have suffered panic attacks and been unable to attend court appearances.
However, a panel of psychiatrists assessed the 54-year-old in January 2020. They came to the conclusion that she had been faking her mental illness in a ploy to avoid extradition.
Israel's District Court ruled she was mentally fit to be extradited six months later.
Despite this, her sexual assault lawyers spoke to media outlets saying, "I can tell you for a fact that there is no dispute to the fact that Ms Leifer has been treated for various psychiatric issues, that was something that was raised during the legal proceedings and accepted."
Leifer appealed to the Supreme Court but this was also rejected.
This brought an end to months of concern and speculation about how to complete the extradition with border restrictions due to the pandemic.
Photographed at Airport
After the news broke, Dassi Erlich – one of Leifer's accusers – wrote on Twitter, "Leifer is on the way back to Australia."
The former principal was photographed at an airport in handcuffs being led away by a police officer.
Her criminal lawyers said the publishing of those photographs, "shouldn't have happened".
They also told media outlets that her supposed mental condition combined with, "the fact that she was photographed being handcuffed and led to a plane, I can only imagine that the effect on her was quite severe."
Community Reaction
Federal Attorney-General Christian Porter said in a statement, "Victorian authorities are responsible for the physical return of Ms Leifer to Australia now that the legal extradition process in Israel has concluded and she has been found suitable for surrender to Australian authorities to face the charges against her."
"Both the Attorney-General and Minister for Foreign Affairs have expressed their thanks to the Israel Government for its assistance and cooperation to bring this long-running process to a conclusion to allow for the extradition of Ms Leifer to Australia where she faces serious sexual assault allegations."
The Australia/Israel & Jewish Affairs Council also reacted to the news, saying they were enormously relived that the extradition had been successful.
"This has been an extremely long journey, and while it is not over yet, progress today has been dramatically gratifying," the council's executive director, Colin Rubenstein, said.
Jeremy Leibler, the president of the Zionist Federation of Australia, welcomed the end of the "protracted saga" to have Ms Leifer extradited.
"While it's a relief that Israel's justice system has finally prevailed, the time and process that resulted in these delays are completely unacceptable. That she is coming is largely due to the tireless efforts of Dassi Erlich and her sisters, as well as their support network. It is they who kept up the pressure and who never gave up."
Sentencing for Child Sexual Assault
Section 25AA of the Crimes (Sentencing Procedure) Act 1999 was introduced following a royal commission into historical institutional child sexual abuse.
It sets out that any historical child sex offence requires the offender to be sentenced according to current laws rather than the law that was in place at the time of the offence.
Prior to the enactment of this section, perpetrators were sentenced based on the laws at the time of the incident, which could be less onerous.
The Court is also required to take into account the trauma sexual abuse has on children.
The penalties for child sexual assault offences are very serious. An offence of 'sexual intercourse with child between 14-16 years' carries a maximum term of imprisonment of 10 years.
An offence of 'aggravated sexual intercourse with child between 14-16 years' carries a maximum penalty is 12 years imprisonment. There is also a standard non-parole period ('SNPP') is 5 years imprisonment.
The SNPP is the amount of time a person is required to spend in jail before they can be released.
Looking at sentencing statistics for child sexual assault offences over the last 5 years, it is unsurprising to see that over 80% of persons found guilty of sexual intercourse with a child were sentenced to full-time imprisonment.
Plainly, jail is very likely for this offence. Recent sentencing amendments have done away with suspended sentences, which further increased the likelihood of a term of imprisonment being imposed if you are found guilty or plead guilty. The stigma that comes with these charges is likely to follow a person for the rest of their life.
That is why it is important to obtain advice from a specialist sexual assault lawyer who has successfully defended hundreds of these charges. Call Astor Legal on (02) 7804 2823. Or, you can email info@astorlegal.com.au.