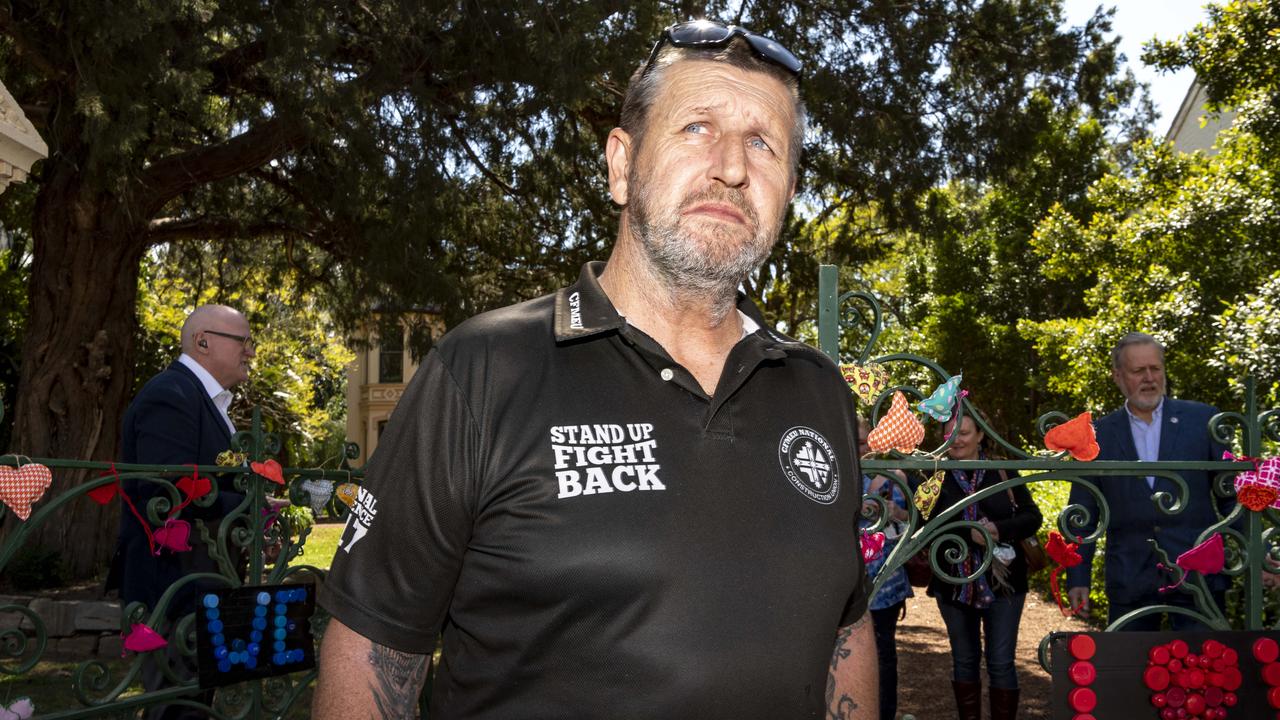 Union Boss Darren Greenfield & ex-NRL Star Son Face Corruption Charges
A union boss and his ex-NRL star son are facing corruption charges after allegedly receiving bribes from the director of a construction company.
Prosecutors allege that Darren Greenfield, the secretary of the Construction, Forestry, Mining and Energy Union (CFMEU) and his son Michael Greenfield took four $5,000 bribes at meetings that were caught on camera, texted about in WeChat messages and spoken about in tapped phone calls.
The pair were arrested and held at Surry Hills police station before being granted bail.
The case will return to court on 16 November 2021.
Corruption Allegations
56-year-old Darren Greenfield was charged with four counts of receiving or soliciting a corrupting benefit.
According to the prosecutors, the elder Greenfield met with the director of a construction company four times and received a $5,000 bribe on each occasion.
The unnamed director of the construction company has pleaded guilty to related fraud charges. He is expected to give evidence supporting the prosecution.
There is also expected to be WeChat messages, phone calls and surveillance footage showing the alleged bribes being handed over.
36-year-old Michael Greenfield held the role of assistant secretary of the NSW CFMEU. He faces two counts of the same charge as his father, as well as one count of making a false declaration in relation to driving charges.
The pair were refused bail by police and were forced to make a bail application at Central Local Court.
The prosecutor Magistrate Quinn that the charges were "serious" and the Fair Work Act had been amended specifically to eliminate "corrupt and secret payments between employers and trade unions".
The prosecutor argued that while the actual amount of money exchanged was relatively small ($20,000), the breach of trust involved given the senior positions of the father and son duo was great.
In arguing for their continued detention it was suggested that there was an unacceptable risk the Greenfields would interfere with witnesses and evidence if granted bail.
The court heard multiple expletive-ridden comments allegedly made by Darren Greenfield. It was submitted that these comments showed he behaved in a "threatening and coercive" manner towards people in the industry.
In one conversation, he told the director he would be awarded work stating, "If I say to you that I'll talk to Parkview (construction company) about this one to make sure you get the job, make sure you don't talk to other gyprockers … you know what I mean, they say 'oh f..k that'."
In other comments, the senior Greenfield was alleged to have said, "Tony is a bullsh..er. If you don't stand on him and make sure, you know what I mean …. you keep telling him. If he wants a relationship with us he can just stick to what we f..king agree to."
The prosecutor went on to say that the younger Greenfield also had a penchant for threatening and coercive conduct. In support of this submission, a Federal Court judgment relating to a 2019 picket was tendered.
Magistrate Margaret Quin described the findings as "very damning" against the younger Greenfield.
However, the pair's criminal defence lawyer urged the court to "proceed with caution", suggesting the Federal Court case showed the younger Greenfield would abide by court processes.
It was also argued that "threatening and coercive" was an overstatement, and any concerns could be dealt with by strict bail conditions for the corruption charges.
"It's one thing to talk in a firm way about people and whether they stick to their agreements…It's another thing entirely to infer from that he was going to use coercive behaviour if they didn't stick to their agreement. And it's a further leap to say your honour could come to the conclusion he is likely to interfere with witnesses, such that it becomes an unacceptable risk."
The pair's bail lawyers pointed to their limited criminal history, family and community ties in support of the submission that bail should be granted.
It was accepted by all parties that the corruption offences, which have a maximum penalty of 10 years imprisonment, were serious. However, it was submitted that "it's not a large sum of money in the scheme of things".
Bail Granted for Corruption Charges
Magistrate Quinn granted bail for the corruption charges, ordering both Greenfields to report to police once a day and abide by a curfew between 9.30pm and 5am, in addition to other bail conditions.
In delivering her judgement, she said in her view the men would likely receive a custodial sentence if convicted and warned the Greenfields any breaches would mean "you will not get bail again".
"And could I just say I have no intention of breaching any of the court orders and thank you," Darren Greenfield replied.
The arrests come after Police executed search warrants at the Greenfields' homes and CFMEU's Pyrmont headquarters in 2020.
Both cases will return to court on 16 November 2021.
Making a False Declaration
In addition to the corruption charges, Michael Greenfield also faces charges for making a false statement. Section 192G of the Crimes Act 1900 (NSW) sets out that if you make a false or misleading statement with the intention of obtaining a financial advantage or causing a disadvantage, you can be guilty of an offence.
You can fight this charge in two ways. Firstly, the prosecution must prove beyond reasonable doubt:
1. You made a statement; and
2. The statement is false or misleading; and
3. Your actions in making the statement were dishonest; and
4. You had the intent to:
obtain property belonging to another; OR

obtain a financial advantage or cause a financial disadvantage
If any of these elements are not made out, then you can be found 'not guilty'.
Police are far better equipped to catch fraud offences today. This is because advances in technology and the movement to an online system allows almost every transaction to be tracked.
Despite this there have been a number of recent examples of fraud charges being dismissed after an accused retains experienced criminal lawyers. Having experienced fraud lawyers will go a long way towards beating these charges. Call Astor Legal on (02) 7804 2823. Or, you can email info@astorlegal.com.au.
You will be Not Guilty if one of the following defences to making a false declaration apply:
1. Honest and reasonable mistake: You genuinely believed, and that belief was reasonable, that the statement was not false or misleading
2. The prosecution cannot prove that you made the statement;
3. The statement not false or misleading
4. Necessity: Your actions were necessary in the circumstances
5. Duress: You were forced to publish the statement
The maximum penalty for 'Intention to defraud by false or misleading statement' is 5 years imprisonment for heard in the District Court.
If heard in the Local Court, the maximum penalty is only 2 years imprisonment.
Looking at statistics since 2018, 100% of persons found guilty of this offence were sentenced to full-time imprisonment.